A weekend with ups and downs in Dortmund!!!!
Let us start with day 1, the VDH-Europewinnershow, the 05/17/19. It was not our day. We had entered daddy I-Lai Shensi with his daughter Gan Li-Wei von der Wieseck-Aue. In the morning in the parking slot, I-Lai imjured his left paw on the bale on a shard or a split stone and started to limp. In the course of the morning, the paw was then also swollen, so that participation in him was out of the question.
Li-Wei was the last time in juniorclass and got from judge Rosmarie Lüscher/CH a great judgereport and the result:

Vorzüglich 2, Jgd. VDH-ChA.-res., Jgd. CAC-res.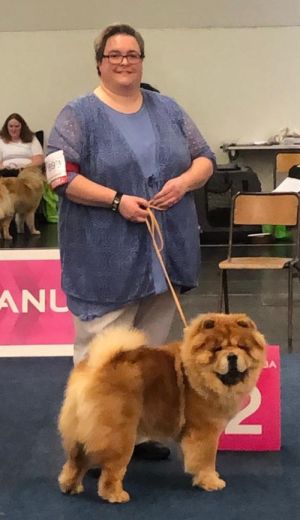 Gan Li-Wei von der Wieseck-Aue, 17 month old